If there is one thing that I don't have much of these days, it is time.
The key for me is that I have to keep my routines in place and be extremely organized.
So what in the world was I thinking when I signed up to do the Clean Program on top of everything else?
We are in day two of Clean and, without naming names, one member of the Aldridge household is a bit grumpy.
In preparation for Clean, I concentrated on what I would eat for breakfast, as that is my favorite meal of the day.  I usually rotate between oatmeal, cereal with Greek yogurt, or a delicious wheat muffin of some variety.
Under Clean, I can have exactly … none of those things.
Over the years, I have tried to like smoothies. I have only one small problem with them.
They don't have ice cream.
Seriously, anything else is just a fake milkshake.
But faced with either quinoa or smoothie for breakfast, I chose smoothie.
I started experimenting with recipes, and our blender broke. Hubby and I researched replacements and decided to bite the bullet.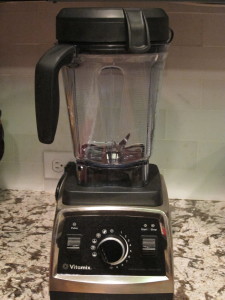 We purchased a Vitamix and I highly recommend it.  This must be what Dairy Queen uses as all of a sudden my grainy, chunky smoothies were a big step closer to milkshakes.
Now that the texture was down, I struggled with the flavor. I wanted a bit of sweetness for my morning drink, but knew that sugar, honey, maple syrup and even agave syrup were not allowed. Stevia, however, is allowed as it is made of herbs and has a negligible impact on blood glucose.
On the first morning of Clean, I placed the following ingredients into my Vitamix: about a cup of frozen cherries, a cup of unsweetened almond milk, a tablespoon each of pure almond butter, ground flaxseed, chia seeds, raw cacoa powder, and protein powder (made from brown rice). Lastly, I added a packet of stevia.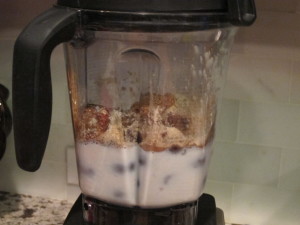 I pushed start and the final product was a delicious, nutritious and Clean breakfast. The stevia made a huge difference. It really tasted pretty close to a chocolate milkshake.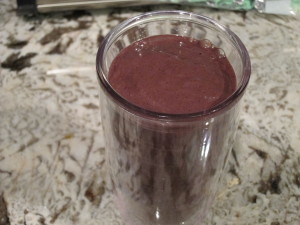 At lunch time, I came home to make lunch. I put on pots of lentils and brown rice. Usually I make both of these with vegetable bouillon, but after looking at the bouillon ingredients, I cursed and used water. I cut up cauliflower and broccoli and tossed the florets with olive oil, garlic salt and ground ginger before placing them in the oven at 400 for about 25 minutes.
Once everything was done, I layered a bowl with fresh locally grown greens, brown rice, lentils and placed cauliflower and broccoli around the bowl.
My lunch looked lovely.
It tasted like dirt.
I immediately reached for the Texas Pete's, low-fat sour cream and grated cheddar cheese to add, and then remembered that damn book. I drizzled balsamic vinegar over it instead.
Lunch was a fail, but I was still feeling pretty upbeat about my breakfast.
And then came dinner.
I had plans to meet my girlfriends at Your Pie, which is a local pizza place where you build your own pizza. They have healthy alternatives, I thought, this will work.
I prepared ahead of time by looking at the website and the ingredients.
Oh boy.
Here is how the conversation went:
Your Pie Employee (YPE):  Hi, what would you like?
Me: a salad, please.
YPE: What kind of bread bowl would you like it in?
Me: I can't eat bread.
YPE: What kind of cheese do you want?
Me: I can't eat cheese.
YPE:  Meat?
Me: I don't eat meat.
YPE: Dressing?
Me: I can't have dressing. [I think I was crying at this point.]
My girlfriends were very considerate and tried not to gloat too much over their delicious pizzas and cold beer.
After dinner, I went to the first meeting of the Clean Program and learned  (i) stevia is to be used only occasionally AND (ii) the Clean Program started the following day.
I decided not to tell the grumpy one that last little tidbit.