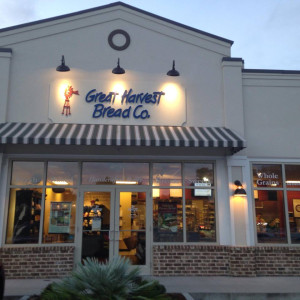 As many of you know, I am an owner of a Great Harvest bakery. We are approaching our second anniversary this summer.
The bakery is a magical place.
It is the merger of some pretty incredible people, all with their own scars and battle wounds, but each with an incredible presence and grace.
I always refer to the Great Harvest employees as my team members. Growing up in sports, that is about the highest compliment I can give. We are all in it together, trying to succeed.
And the fact that they give so much of themselves to the bakery is a bit overwhelming to me at times. I am so grateful to them.
Our GHB team is by chance almost all women. And we range in age from 21 to in our 60s. We are from different cultures and backgrounds and are different races. We argue, we are moody, we cry and we yell.
And yet we all share one thing … a genuine affection for each other.
Coming from the legal/corporate background, I have always been trained to keep certain boundaries between you and your employees.
Don't hire friends.
Don't share too much of your own life.
I followed that advice for the last 20 plus years.
It didn't work very well for me.
In the bakery, I have decided to follow my heart.  And open my heart.
I don't keep boundaries. My team members have been through with me my separation, my divorce, dating and all of the ups and downs in between.
They know my insecurities, my failures, my faults, and my strengths.
And I know theirs. And the amount of character and perseverance that these women have shown in their lives is nothing short of miraculous. By sharing our stories, we share our strength with each other.
We have hired friends because they needed us and we needed them.
If you empower people with your heart, the bond created can be incredibly strong.
Do we have bad days (or weeks)? Of course. I don't think it would be real if there weren't.
However, I am continuously amazed at the phenomenally strong women on our team and the bond among us. With her permission, I will soon be sharing the story of one of our most beloved and courageous members.  Stay tuned.